Raising the Roof Sold Out
Sunday, October 8, 2023 at 7:30 PM ADT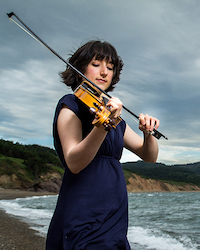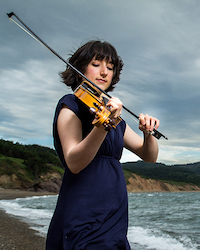 You've selected
Sunday, October 8, 2023 at 7:30 PM ADT
×
Ticket Price: $35 Showtime: 7:30PM
Traditional music, language, and dance have played a central role in the Boisdale area since Scottish immigrants arrived in the early 1800s, and they are always ready to roll out the welcome mat. The community still gets together regularly to celebrate their culture, and dances and concerts are held year-round at the Boisdale Fire Hall. Tonight will be a special night as the concert takes place on the Cameron Stage, named to commemorate the impact of recently deceased Fr. Francis Cameron and his sister Janet back in 2017. For renowned bagpiper John MacLean, whose parents were friends with the Camerons, it will be an extra special evening and a time for reflection. John will take to the stage with son Cailean on guitar and Kolten MacDonell on piano for some rousing traditional pipe tunes. They'll ensure new Welsh friends Vrï get the full Boisdale welcome as they harness the raw energy of the fiddle with the finesse of the violin, and the beauty of chamber music with the joy and abandon of a pub session. Fiddle, guitar, piano trio Kimberley Fraser, Aaron Lewis, and Mac Morin will do their part to raise the roof with some well-loved traditional Cape Breton tunes to top the night off.
Hosted by Boisdale Volunteer Fire Department
Artists
John & Cailean MacLean
Kolten MacDonell
Kimberley Fraser
Mac Morin
Aaron Lewis
Vrï
Please Note: Artists and events subject to change without notice.
Venue
Boisdale Fire Hall
3810 Grand Narrows Hwy
Boisdale NS B1Y 3T9
×
We're sorry, the performance of Raising the Roof on Sunday, October 8, 2023 at 7:30 PM ADT has just sold out or the event is no longer available for sale via the internet if the curtain time is nearing.
×
If you wish to contact the box office at (888) 355-7744, our representatives will be more than happy to assist you.
Monday - Friday, 10AM - 4PM - Please contact us at 888-355-7744