Celtic Pub Sold Out
Monday, October 9, 2023 at 7:30 PM ADT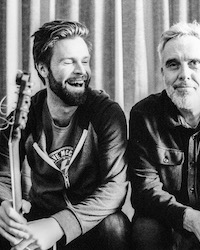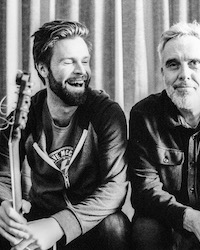 You've selected
Monday, October 9, 2023 at 7:30 PM ADT
×
Ticket Price: $35 Showtime: 7:30PM
Monday night's a good night for the Pub, right? Whether you're up for drinks or not, tonight's Celtic Pub at the North Sydney Firefighters Club promises to be a good one. Hauler performed at the Festival for the first time last year and there was no doubt that we had to bring them back. Seamlessly blending and bending roots, rock, and traditional Cape Breton music, the trio —Steven MacDougall, Mike LeLievre, and Colin Grant —can have you hanging on every lyric one minute and knock you off your feet with a ripping set of tunes the next. Reviving the Cape Breton sound of their ancestry and mixing it with contemporary influences and instruments, Villages explores the haunting, meandering melodies of the Island, their compellingly fresh soundscape soaked in atmospheric arrangements. Hauler and Villages will extend a hearty welcome tonight to a newly-formed duo of songwriters from Alberta, The Woodshed, for their first performance at Celtic Colours. We appreciate that Tuesday is a work day for many so it won't be a late night. And if you find yourself in the mood for more merriment, the Festival Club is only a half hour away at Colaisde na Gàidhlig / the Gaelic College.
Hosted by North Sydney Firefighters Club
19 & Over; Photo ID required
Artists
Hauler
Villages
The Woodshed
Please Note: Artists and events subject to change without notice.
Venue
North Sydney Firefighters Club
14 Pierce Street
North Sydney NS B2A 3M5
×
We're sorry, the performance of Celtic Pub on Monday, October 9, 2023 at 7:30 PM ADT has just sold out or the event is no longer available for sale via the internet if the curtain time is nearing.
×
If you wish to contact the box office at (888) 355-7744, our representatives will be more than happy to assist you.
Monday - Friday, 10AM - 4PM - Please contact us at 888-355-7744