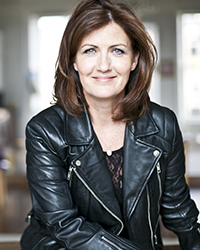 Saturday Night at the Savoy
When
Occurs on Saturday October 6 2018
Approximate running time: 2 hours and 30 minutes
Venue
Performance Notes
×
Ticket Price: $40/35/30 Showtime: 7:30PM
Donald Shaw and Karen Matheson performed at the first Celtic Colours in 1997 with Scottish folk group Capercaillie. Universally recognized as one of the finest Gaelic singers alive today, Karen's exquisite voice has been a foundation of the group's traditional Gaelic and contemporary English songs and tunes since being formed by accordion and keyboard player Donald Shaw in the 1980s. It is a true pleasure to welcome these two extraordinary performers back for the first time in more than 20 years. Celebrated Gaelic singer Cathy Ann MacPhee was also at the Festival in its first year. She's been back many times since and one of those times was in 2012, sharing the Savoy Theatre stage with South Uist native Kathleen MacInnes. They will reconnect here tonight in the fine tradition of Gaelic song. Local favourites Donnie Campbell and Jinks O'Neill, with their vast repertoire of music from the folk revival, classic country, '50s and '60s rock and roll and the traditional music of Ireland, Scotland and Cape Breton completes the lineup for this Saturday night at the Savoy.
Artists
Karen Matheson & Donald Shaw
Cathy Ann MacPhee & Kathleen MacInnes
Donnie Campbell & Jinks O'Neill
Please Note: Artists and events subject to change without notice.