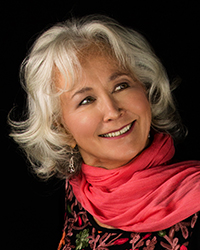 In Praise of Home
When
Occurs on Saturday October 6 2018
Approximate running time: 2 hours and 30 minutes
Venue
Performance Notes
×
Ticket Price: $30 Showtime: 7:30PM
One of the questions people "from away" have about living on Cape Breton is how long does it take before you can say you're from here? Joella Foulds settled here 40 years ago, not far from tonight's concert, and after a lifetime of dedication to the arts, culture and heritage of the Island there is no longer any question where she is "from". A singer and songwriter long before becoming a festival founder and arts advocate, Joella recently released her debut album. Scottish band Rura also has a new album out, coincidentally called, In Praise of Home. Award-winning dancer Sabra MacGillivray is a big fan of Rura, so it will be exciting to see them connect on stage tonight with her Celtic Touch Dancers. And it's always a treat to see fiddle and piano-playing dancers Troy MacGillivray and Kimberley Fraser get together for some tunes. Let's get set to make them all feel at home here in Boularderie tonight.
NEARBY MEAL:
Songs and Supper
Artists
Joella Foulds & Allie Bennett
Rura
Kimberly Fraser & Troy MacGillivray
Sabra MacGillivray & Celtic Touch Dancers
Please Note: Artists and events subject to change without notice.