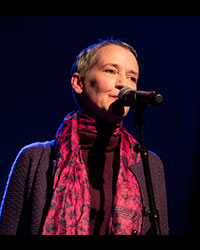 Playing It by Ear
When
Occurs on Friday October 18 2019
Approximate running time: 2 hours and 30 minutes
Venue
Event Notes
×
Ticket Price: $35 Showtime: 7:30PM
Cultural transmission is a process that used to occur more organically than it does these days, when it's easier than ever to learn an instrument from a variety of sources. But in the culturally rich environment of traditional music, you need to develop exquisite precision and flourish, and the grounding and courage to make your sound your own. Cue the mentors, and a learning opportunity for both generations of well-established players. The vision for this show is to create professional mentorships that will build beyond this evening's performance. It's vital that various facets of the culture are enriched, as we have seen in the transmission of Gaelic song, growth in fiddle tune and piano accompaniment, and the important singer-songwriting tradition that captures our local stories as a snapshot in time. As the title suggests, learning by ear is one of the best conduits... let's plant the seeds today for everyone's benefit tomorrow!
Hosted by Greenwood United Church Council
Artists
Kyle MacNeil & Sheumas MacNeil & Rosie MacKenzie
Mary Jane Lamond & Sarah MacInnis
Stewart MacNeil & Kimberley Fraser
Leon Dubinsky & Jordan Musycsyn
Please Note: Artists and events subject to change without notice.