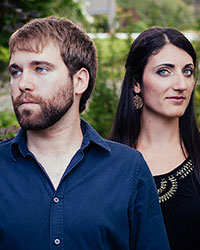 A Full Slate
When
Occurs on Thursday October 17 2019
Approximate running time: 2 hours and 30 minutes
Venue
Performance Notes
×
Ticket Price: $30 Showtime: 7:30PM
L'Ardoise (pronounced "Lordways" locally) is a small fishing village that lies along the rugged and beautiful south- western Acadian coast of Cape Breton. It was settled by Acadians centuries ago who called their new home L'Ardoise, which means "slate", for the large deposits of rock and slate they found along the shore. It's a long drive to get there, but beautiful with an ocean view around every turn. So take your time and enjoy the drive before settling in to a full slate of performances by artists from the Orkney Islands, Newfoundland and Labrador, Scotland, the U.S. and Cape Breton. Tonight's concert features three past Artists in Residence; singing and dancing; and tunes on fiddle, accordion, and guitar—a little something for everyone, really. Make a day of it and stop in the nearby Mi'maq community of Potlotek on the way for a traditional meal and short plays presented by area students.
Hosted by L'Ardoise Men's Club
NEARBY MEALS:
Mi'kmaq Legends Dinner
Artists
Saltfishforty
Nic Gareiss & Mairi Campbell
Aaron Collis & Emilia Bartellas
Paul Cranford & Mario Colosimo & Paul MacDonald
Please Note: Artists and events subject to change without notice.