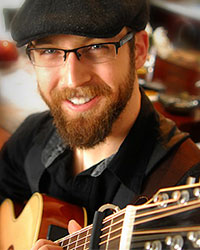 Cow Bay Ceilidh
When
Occurs on Monday October 31 2022
Approximate running time: 2 hours and 30 minutes
Venue
Event Notes
×
Ticket Price: $35 Showtime: 7:30PM
The story goes that in the 19th century, Port Morien was named Cow Bay by settlers after a cow being transported to Sydney from Louisbourg escaped from a vessel and was later found in the area. It's a good story, but the real story here tonight is about the high-energy fiddling, fingering, and picking of these stellar performers from the Isle of Man, Scotland, Ireland, and Cape Breton Island. The Cow Bay Céilidh is a Tuesday night tradition at Celtic Colours and the performers in this concert are always welcomed warmly by the community of Port Morien. Tonight will see Mec Lir's long-awaited return to the Cow Bay Céilidh, where their enthusiastic approach to playing and love of traditional dance fit in very well when they played here in 2016. This will be the last chance to enjoy the Irish fiddle and accordion duo of Bríd Harper and Dermot Byrne on their first visit to Celtic Colours. Cape Breton multi-instrumentalist Décota MacNamara and Halifax-based fiddler Jeremy Finney round out the lineup with their only performance at the Festival this year.
Hosted by Port Morien Development Association
NEARBY MEAL:
Ham and Potato Salad Dinner
Artists
Mec Lir
Bríd Harper & Dermot Byrne
Décota McNamara & Jeremy Finney
Please Note: Artists and events subject to change without notice.