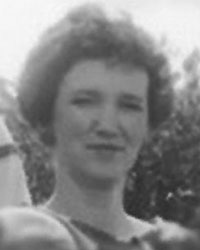 In Praise of Maureen
When
Occurs on Wednesday October 12 2022
Approximate running time: 2 hours
Venue
Event Notes
×
Ticket Price: $40/35 Showtime: 7:30PM
Tonight we have a very special concert to present. In Praise of Maureen / Moladh Maureen, is a celebration of the legacy and impact of Mabou's Maureen MacKenzie. A founding Vice President (Gaelic) of The Mabou Gaelic and Historical Society in 1975, she was one of the first Gaelic teachers in the Mabou / Inverness area and is credited with being instrumental in keep the language alive on Cape Breton. From the establishment of Gaelic choir Còisir an Eilein (The Island Chorus) under her direction to leading the singing group Caileagan Mhabu—which included Rita and Mary Rankin, and Heather Rankin, to her strong support for Celtic Colours International Festival, Maureen's tireless efforts went a long way to help keep the Gaelic culture strong in Inverness county. Performers celebrating Maureen's legacy tonight will include Maureen's children and grandchildren as well as some of the folks she has inspired through her dedication to preserving the language and culture.
Hosted by Dalbrae Student Council
NEARBY MEAL:
Salmon Dinner
Artists
The MacKenzie Family
Kenneth MacKenzie & Jenny MacKenzie
MacIsaac & MacKenzie
Heather Rankin
Dàimh
Cathy Ann MacPhee & Allan Dewar
Caileagan Mhabu
Please Note: Artists and events subject to change without notice.