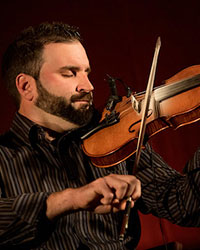 Belle Cote: The Musical Coast
When
Occurs on Thursday October 13 2022
Approximate running time: 2 hours and 30 minutes
Venue
Event Notes
×
Ticket Price: $30/25 Showtime: 7:30PM
Promoted as Canada's Musical Coast, Inverness County has been lovingly described as "…a string of beautiful communities and majestic coastline vistas bound together by musical traditions. The music culture here is written into the story, written into the very fabric of the coastline. During harsh winters and trying times, music and dance were neither indulgence nor luxury, but rather survival. Music culture here is honest, authentic, and shared directly from the heart—this is a coast shaped by music." The performers gathering on the musical coast for tonight's concert will share their songs, tunes, and the very best of Cape Breton dance traditions. Belle Côte is located on the north west coast of Inverness county. The drive to Belle Côté, north through the scenic Margaree Valley or south from the Chéticamp area in the Cape Breton Highlands is well worth taking your time for.
Hosted by Margaree Area Development Association
Artists
Lonesome Ace Stringband
Brent Aucoin & Joël Chiasson
Kim Dunn
Rachel Davis & Darren McMullen with Zakk Cormier
Christine Doucet & Sylvie Aucoin
Please Note: Artists and events subject to change without notice.