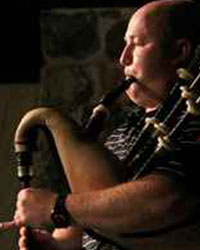 Tunes on the Mira
When
Occurs on Friday October 14 2022
Approximate running time: 2 hours
Venue
Event Notes
×
Ticket Price: $30 Showtime: 2:00PM
Cape Breton's Mira River has inspired tribute in song and is known the world over for its beauty and the hospitality associated with the surrounding area. Making music is an age-old tradition along the Mira River where there's always time for a cup of tea, or something a little stronger, and a lively exchange of songs, tunes and stories. This afternoon's concert features tunes from the Cape Breton, Scottish and Irish traditions, played on fiddle and guitar, pipes, and piano. This is the famous Mira River so take advantage of this opportunity to get out and soak in the scenery and serenity of this magical place.
Hosted by Marion Bridge Community Council
NEARBY MEALS:
Lunch on the Mira
Artists
Dwayne Côté & Dave MacIsaac
Kevin Dugas & Troy MacGillivray & James MacLean
MacIsaac & MacKenzie
Please Note: Artists and events subject to change without notice.