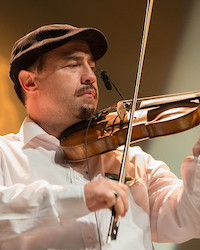 Kelly's Dream
When
Occurs on Saturday October 7 2023
Approximate running time: 2 hours and 30 minutes
Venue
Event Notes
×
Ticket Price: $35 Showtime: 7:30PM
The Boularderie School lies in the shadow of Kelly's Mountain, a local landmark that serves as the namesake for a popular Cape Breton song, and whose likeness is painted on the mountain that bears his name. "Kelly was an Irishman ..." the song goes, and so we suppose he would love the music tonight. Songs and tunes, fiddles, a guitar and a harp —sounds like a night to dream about. JayUngar and Molly Mason will bring you to tears and back again with their soul-stirring playing as their intricate guitar picking and hearty fiddle playing delicately intertwines. Fiddler and singer Rose Morrison and Juno-award winning harpist Màiri Chaimbeul will combine forces on stage, showcasing their unique styles and ability to connect. Familiar faces to Celtic Colours, Brian Doyle's Celtic-influenced, blues and rock-infused guitar-playing will pair nicely with Dwayne Côté, one of Atlantic Canada's most unique violinists as they grace the stage in Boularderie tonight. This is a dream Kelly's not going to want to wake up from this one.
Hosted by Southside Boularderie Volunteer Firefighters
Artists
JayUngar & Molly Mason
Dwayne Côté
Brian Doyle
Rose Morrisonn
Màiri Chaimbeul
Please Note: Artists and events subject to change without notice.