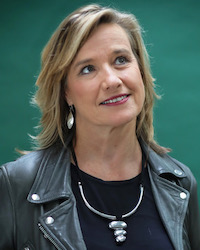 Friends and Family
When
Occurs on Monday October 9 2023
Approximate running time: 2 hours
Venue
Event Notes
×
Ticket Price: $35 Showtime: 2:00PM
Nothing beats getting together with loved ones for a good old time filled with music, dancing, and reminiscing. A wonderful equaliser, music is the foundation of many friendships. Perhaps it begins with young people studying together at Colaisde na Gàidhlig / the Gaelic College or making a new friend at one of the numerous sessions held around the Island. Music makes connections for us whether between friends or among family members. And there always seems to be family around when you're from a place like Cape Breton Island. Music clearly runs deep in families, and that is true of each artist performing at this afternoon's matinee. Maggie MacInnes of Glasgow sings Gaelic songs that were passed down in her family for generations and will be performing with her son, Calum Park, and Anna Massie at the Festival this year. Cape Breton fiddler and composer Dwayne Côté was raised in a family deeply - rooted in all aspects of Cape Breton, Irish, and Scottish music traditions. Leanne Aucoin, Stephanie MacDonald, and Susan MacLean were also raised in families steeped in Cape Breton music and tradition. The friends also share a few musical relatives among them and with guitarist Malcolm MacNeil, whose father Sheumas plays with the Barra MacNeils.
Hosted by St. Matthew Wesley United Church
Artists
Maggie MacInnes
Dwayne Côté
Leanne Aucoin
Stephanie MacDonald
Susan MacLean
Malcolm MacNeil
Please Note: Artists and events subject to change without notice.