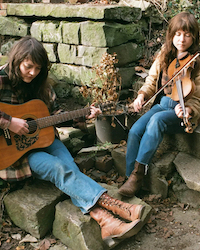 Concert by the Canal
When
Occurs on Wednesday October 11 2023
Approximate running time: 2 hours and 30 minutes
Venue
Event Notes
×
Ticket Price: $35/30 Showtime: 7:30PM
Located on the south coast of Cape Breton Island, St. Peter's Canal is North America's oldest tidal lock, linking the Atlantic Ocean to the sparkling Bras d'Or Lake. Permanent construction on the Canal, which was a traditional Mi'kmaq portage route for centuries prior, began in 1854 and took 15 years to complete. In 1929, the canal was designated a national historic site in Canada. And in 2002, the historic village of St. Peter's became a valued partner of Celtic Colours, hosting concerts and cultural events ever since. The lineup for tonight's Concert by the Canal is a nod to both the past and the present. The Villages are reviving the Cape Breton sound of their ancestry and mixing it with contemporary influences and instruments, going back to their roots. Masterful storyteller Jordan Musycsyn writes timeless songs about life and love in a folky style that resonates with audiences of all ages. Powerful folk duo Mama's Broke draw from a variety of styles including old-time, Quebecois, blues, punk, Celtic, Balkan and doom metal. They create a soundscape that is both familiar and new, delivering compelling performances filled with heart, raw energy, and haunting harmonies.
Hosted by Village on the Canal Association
NEARBY MEAL: Sounds and Supper by the Sea:
1:00PM
Artists
Villages
Jordan Musycsyn
Mama's Broke
Please Note: Artists and events subject to change without notice.