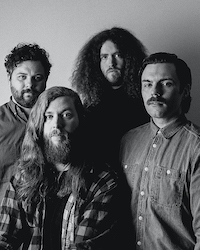 Big Time in Baddeck
When
Occurs on Thursday October 12 2023
Approximate running time: 2 hours and 30 minutes
Venue
Event Notes
×
Ticket Price: $40 Showtime: 7:30PM
It may not be the weekend yet, but a big time awaits you in Baddeck nonetheless! This 19+ concert offers you the option to have a few drinks with friends while watching musicians give their all on stage. This concert has a wonderful balance of traditional and modern music, appealing to all listeners. Andrea, Tracey, and Chris are known as some of the best musicians of their generation, and they are all always up for a good time and the fantastic music that comes with it. Villages have returned to their roots by reviving the Cape Breton sound of their ancestors, fusing it with modern inspirations. Be prepared to stomp your feet when Andrea Beaton hits the stage with her powerful bowing and driving style. Tracey MacNeil's influences and interests are still strongly devoted to the language and culture of the Gael as a granddaughter of native Gaelic speakers. Since forming the band in 2014, Mama's Broke has been gaining momentum fast, having already completed two European, and several North American tours, and tonight they are joining us in Baddeck. Want the good times to keep on rolling? Festival Club is located just 20 minutes away for those looking for more after last call.
19 & over, photo ID required
Artists
Villages
Andrea Beaton & Tracey MacNeil & Chris Babineau
Mama's Broke
Please Note: Artists and events subject to change without notice.