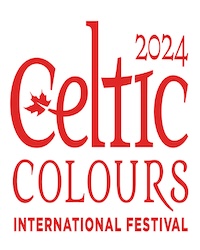 Orangedale Whistle
When
Occurs on Tuesday October 9 2012
Approximate running time: 2 hours
Venue
Event Notes
×
Ticket Price: $25 Showtime: 7:30PM
The familiar whistle of the train passing through Orangedale station is a thing of the past, but its memory lives on. The village with the picturesque church has on its "Sunday best" tonight to welcome musical friends from a far away island. The Fionia String Band has come from the island of Fyn off the coast of Denmark. They will trade tunes with the father and son guitar duo of Maxim and Gervais Cormier from Cheticamp. Beautiful songs from Lisa and Vern will complete the perfect evening.
Nearby meal: Supper by the Lakes, Smith Community Hall, Orangedale
Artists
Fionia String Band
Lisa Cameron & Vern MacDougall
Maxim Cormier
Gervais Cormier
Please Note: Artists and events subject to change without notice.