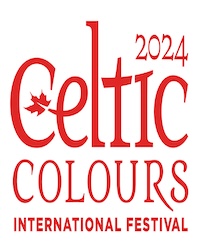 Beyond Borders & Time:
When
Occurs on Tuesday October 22 2013
Venue
Savoy Theatre, Glace Bay
116 Commercial Street
Glace Bay NS B1A 3C1
Performance Notes
Ticket Price: $40/35/30 Showtime: 7:30PM

The music of the Rankins is admired all over the world. Tonight is all about the songs, which have no boundaries, no matter who sings them. We are blessed with wonderful singers: Joanne MacIntyre, Rita Rankin, Marilyn MacDonald-MacKinnon and Helene Blum will join Cyril MacPhee, Kim Dunn and John Campbelljohn to honour these cherished songs. With a crackerjack band including Ashley MacIsaac, Jamie Robinson, Jamie Gatti and Brian Talbot, we'll be transported beyond borders and time by the familiar melodies and the words we know by heart.

Artists
Ashley MacIsaac
Cyril MacPhee
Kim Dunn
John Campbelljohn
Helene Blum
Jamie Robinson
Joanne MacIntyre & Rita Rankin
Marilyn MacDonald-MacKinnon
Jamie Gatti
Brian Talbot
Please Note: Artists and events subject to change without notice.
Approximate running time: 120 minutes