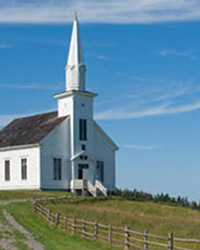 Eilean Briagha: Beautiful Island
When
Occurs on Thursday October 12 2017
Approximate running time: 2 hours and 30 minutes
Venue
Performance Notes
×
Ticket Price: $30 Showtime: 7:30PM
When the Gaels arrived from Scotland, they brought their language and music. The community of Iona is one of the places they settled. Rich in Gaelic heritage, the area has maintained close ties to the roots of its settlers and the Highland Village has played an important role in maintaining that cultural heritage. Renowned Gaelic singer Margaret Stewart comes from the Isle of Lewis. With her passion for the songs and culture of Scotland, she should feel right at home in this setting. Colin Watson is a gifted singer with an impressive repertoire of songs and puirt-a-bheul. The singers will be joined by Hailee LeFort and Cailean MacLean, young artists with deep roots in Cape Breton. Hailee will delight us with her fiddle playing and dance steps, accompanied by Cailean on guitar. There are few places more inspiring for a performance steeped in Gaelic culture and tradition than this little church on the hill.
Hosted by The Nova Scotia Highland Village Society
NEARBY MEAL:
Iona Roast Pork Dinner
Artists
Margaret Stewart
Colin Watson
Hailee LeFort & Cailean MacLean
Please Note: Artists and events subject to change without notice.