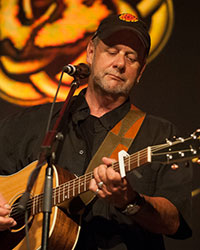 The Boys and Their Ballads
When
Occurs on Saturday October 12 2019
Approximate running time: 2 hours and 30 minutes
Venue
Performance Notes
×
Ticket Price: $30 Showtime: 7:30PM
Cape Breton's music isn't just about tunes and dancing. There are strong songwriting and storytelling traditions here as well, going back to the earliest Gaelic settlers. And while everybody has a story to tell, it's a rare gift to be able to spin those stories into song. The best can make it look easy, taking their most personal experiences and making you feel them as your own—whether they're singing an old song like it's never been sung before, or one of their own that's so familiar you want to sing along, even if this is the first time you've heard it. Buddy MacDonald, Cyril MacPhee, and Darrell Keigan all grew up on Cape Breton Island, where music was an important member of the family. Tonight they welcome one of New Zealand's most prominent and gifted songwriters, Scottish-born Bob McNeill, and the multi-talented guitar-virtuoso and songwriter extraordinaire, John Doyle. This bunch will have you laughing, crying and singing along in no time.
NEARBY MEAL:
St. Ann's Songs & Supper
Artists
Buddy MacDonald
John Doyle
Cyril MacPhee
Darrell Keigan
Bob McNeill
Please Note: Artists and events subject to change without notice.