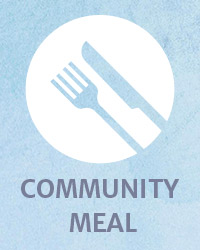 St. Ann's Songs & Supper
When
Occurs on Saturday October 12 2019
Approximate running time: 3 hours and 30 minutes
Venue
Performance Notes
×
Ticket Price: $30 Time: 2:30PM - 6:00PM
Come to the Englishtown Community Hall overlooking St. Ann's Bay for this two-part event, which features songs and stories of our beautiful Island, and dance from local artists (2:30-4pm), followed by a traditional Cape Breton supper (4-6pm) made by community volunteers with local recipes and ingredients.
Songs & Stories 2:30-4:00 ($15); Supper 4:00-6:00 ($15). Come for the whole event, or if you prefer, come for either half. (Individual portions of the event can be purchased through the community contact.)
Only 15 minutes from the
The Boys and Their Ballads
concert in Boularderie.
For more information on this event please contact:
Englishtown Community Hall
Jenni MacLean -
(902) 537-2908
jennmac18@gmail.com
**Community cultural events are hosted and produced by non-profit organizations and community groups, held in association with Celtic Colours>