Roots Run Deep Monday, October 10, 2022 at 7:30 PM ADT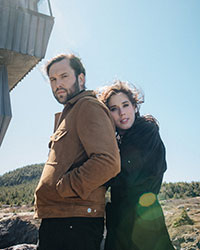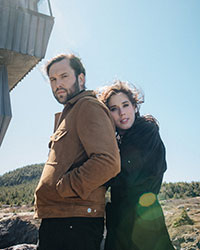 You've selected
Monday, October 10, 2022 at 7:30 PM ADT
×
Ticket Price: $45/40 Showtime: 7:30PM
The Highland Arts Theatre, nestled in the heart of Sydney's downtown, is a former church that has been reimagined as a lovely, soft-seat performance space that hosts theatre and film screenings as well as all sorts of live music events. And it's the ideal place for a show like Roots Run Deep. Nadine Landry and Sammy Lind are passionate about traditional fiddle music that has been passed on for generations. The Eastern Quebec-based duo's repertoire of fiddle tunes, early country, and Cajun songs is played true to their roots with energy and respect. Stephen MacDougall and Mike LeLievre—of the trio Hauler—have been touring, recording, and winning awards for more than two decades with their band Slowcoaster. Although the band's sound leans more toward rock, reggae, and "salt-water funk", the pair's roots run deep in Cape Breton's music. Those roots were exposed when they connected with versatile Cape Breton fiddler Colin Grant to form Hauler. Fortunate Ones is an award-winning, chart-topping, contemporary folk duo from Newfoundland, where musical roots run deep. Their lush harmonies rise out of warm acoustic sounds as they sing songs of hope, resilience, and the human condition. All first-timers at Celtic Colours, tonight's show is your last chance to see Nadine Landry and Sammy Lind, and your only opportunity to see Fortunate Ones and Hauler at the Festival this year.
Artists
Fortunate Ones
Hauler
Nadine Landry & Sammy Lind
Please Note: Artists and events subject to change without notice.
Venue
Highland Arts Theatre
40 Bentinck Street
Sydney NS B1P 1E1