Acadian Welcome Monday, October 9, 2023 at 7:30 PM ADT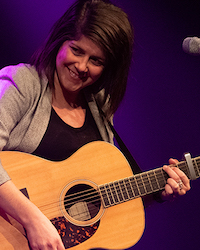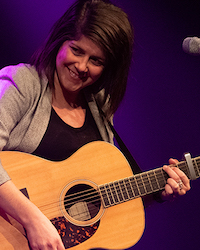 You've selected
Monday, October 9, 2023 at 7:30 PM ADT
×
Ticket Price: $30/25 Showtime: 7:30PM
It's a beautiful drive to the Acadian community of D'Escousse, on Cape Breton's south coast. Connected by bridge to the rugged coast of Richmond County, D'Escousse is one of the main settlements on Isle Madame where Acadian traditions run deep. Expect some renowned Acadian hospitality, songs, and tunes tonight as Chéticamp trio Nicole Deveau, Chester Delaney, and Claude Bourgeois welcome visitors from Ireland, by way of North Carolina, Wales, and right here at home. With cello, violin, viola, and powerful harmonies, Vrï sheds a vibrant, new light on the centuries-old folk traditions of Wales. Past Artists in Residence John Doyle and Buddy MacDonald will round things out with a few songs. The drive to D'Escousse can be a bit twisty and turny, but the scenery more than makes up for the time spent getting there. In fact, it's worth it to head to the concert early and take some time to explore the rocky, rugged coast of Isle Madame.
Hosted by D'Escousse Civic Improvement Society
NEARBY MEAL: Acadian Meat Pie Supper - Two sittings:
4:00PM
and
5:30PM
Artists
John Doyle
Buddy MacDonald
Nicole Deveau
Chester Delaney & Claude Bourgeois
Vrï
Please Note: Artists and events subject to change without notice.
Venue
D'Escousse Civic Improvement Hall
3276 Highway 320
D'Escousse NS B0E 1K0