A Full Slate Sunday, October 8, 2023 at 2:00 PM ADT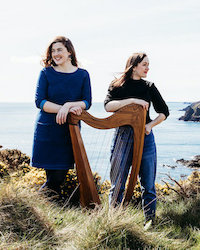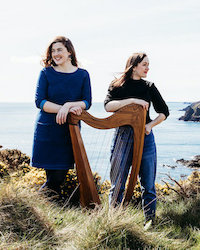 You've selected
Sunday, October 8, 2023 at 2:00 PM ADT
×
Ticket Price: $30 Showtime: 2:00PM
In the world of governance and politics, "a full slate" refers to having the capacity to attract the talent needed to fill all available positions in an election. In more general terms, a full slate can refer to a complete schedule of features or events. And at Celtic Colours, we know A Full Slate means that L'Ardoise is going to rock tonight! The small fishing village on Cape Breton Island's southern coast was settled in the early 1700s by French-speaking Acadians. They called their new home L'Ardoise, meaning "slate", for the large deposits of rock and slate they found along the shore. We've taken a little wisdom from each meaning, and applied a bit of poetic license in coming up with this one. The three groups featured this afternoon —from Cape Breton, Scotland and the Isle of Man, and the U.S.—certainly do offer a full range of talent and experience. This concert is what Celtic Colours is all about; three duos from near and far just crackin' to play together .
Hosted by L'Ardoise Men's Club


Artists
JayUngar & Molly Mason
Ruth Keggin & Rachel Hair
Donnie Campbell & Jinks O'Neill
Please Note: Artists and events subject to change without notice.
Venue
L'Ardoise Community Centre
206 Chapel Cove Rd
L'Ardoise NS B0E 1S0