The Universal Language Friday, October 6, 2023 at 7:30 PM ADT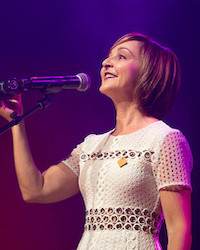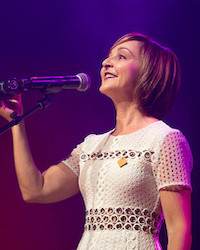 You've selected
Friday, October 6, 2023 at 7:30 PM ADT
×
Ticket Price: $65/50/40 Showtime: 7:30PM
From the writings of 19th-century American poet Henry Wadsworth Longfellow to a recent study conducted by scientists at Harvard University, it is generally agreed upon that music can very well be considered the universal language among humankind. And that's something we can certainly relate to here on Cape Breton Island, where a love of music bridges cultures from many different parts of the world. Another thing Cape Bretoners can relate to, with our populations of Mi'kmaw and Gaelic speakers in particular, is the threat faced by these languages here and around the world. UNESCO's designation of 2019 as the International Year for Indigenous Languages, and the United Nations' subsequent declaration of 2022-2032 as the International Decade of Indigenous Languages, highlighted the crucial role these languages play in social integration, development, and identity, but also the rate of their extinction. Tonight you'll hear Mi'kmaw, Scottish Gaelic, and French as well as Irish, Welsh, and Manx in this opening concert as we celebrate Indigenous languages and the universality of music.
NEARBY MEALS:
Roast Beef Dinner in Grand Anse
Homemade Fish Cakes and Beans
Artists
Blazin' Fiddles
Heather Rankin
Le Vent du Nord
Vrï
Diane Cannon
Ruth Keggin & Rachel Hair
Stoney Bear Singers
Please Note: Artists and events subject to change without notice.
Venue
Port Hawkesbury Civic Centre
606 Reeves St.
Port Hawkesbury NS B9A 2R7